Count update: 148/400
I got out for an all day hike at Lake Pleasant Regional Park, north of Phoenix and enjoyed spotting a few of the regular local birds. I hiked 7 miles, tallied 20 species in the dry desert surrounding the lake. No year birds. Still, what an interesting day! I encountered 3 bands of wild burros….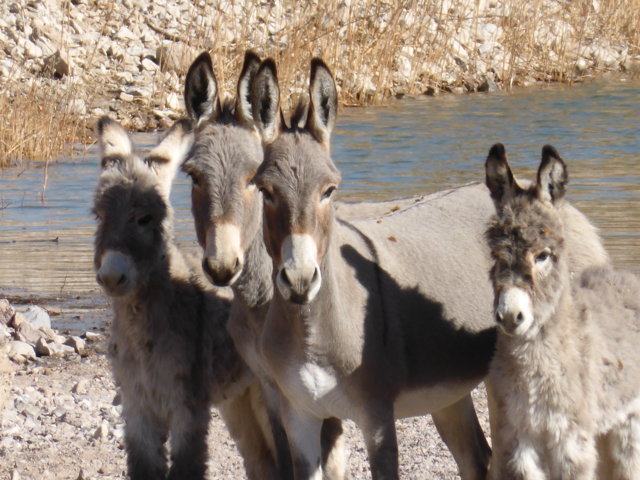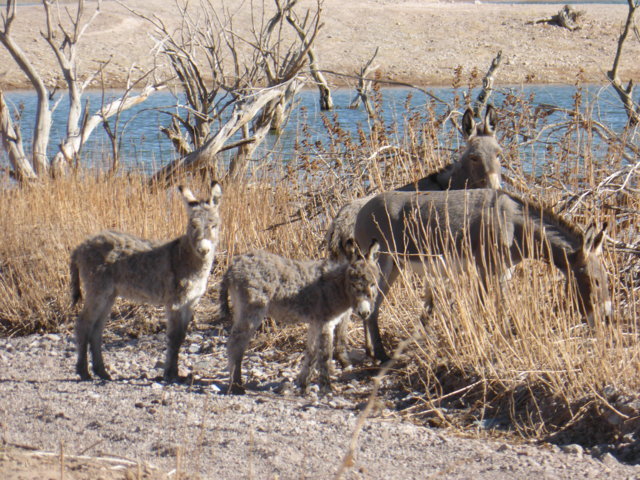 They were somewhat wary, but not as much as most mammals. I encountered them unexpectedly on a bend in a small canyon. They ran a short ways, stopped, and froze like rabbits do. It seems like a ridiculous concealment strategy for a 350 pound critter in sparse vegetation. Although I suppose they have few predators, so they may not care.
Walking amongst the numerous saguaro cacti, I saw just one jack rabbit. Now and then a tiny lizard would sprint for cover with incredible speed.
One huge Saguaro cactus caught my eye and I approached it with admiration. Saguaros this big are about 200 years old.
Impressive yes, but look closer…
It was only when I got right up to is that I was shocked to discover this little guy…
A grey fox 11 feet high resting in shade! I knew they climb trees, but a vertical spine covered cactus? That's just crazy talk? While I concede I observed it during a long remote hike in the desert sun, I assure you I did have plenty of water. It happened. I took the close photo first and then backed away for the others. Eventually he jumped down awkwardly through a palo verde bush and ran off in a flash.
Later I googled "grey fox and climbing cactus". The behavior is mentioned in the text but I could not find any photo of a fox on a cactus anywhere.
What a memorable day.
Jim is attempting to find and identify 400 different species of birds in the USA in 2018.